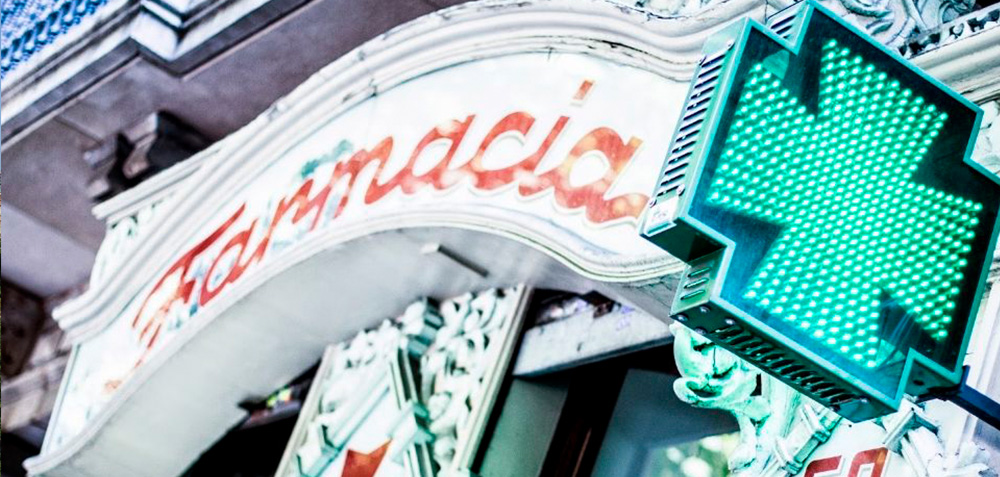 24hr Pharmacies in Barcelona
Pharmacies in Barcelona Open 24 hours
Being ill, especially in a foreign place, can be stressful. Being unable to fill a prescription at any time can be downright agonizing. Here, we consolidated a list of pharmacies that offer their services 24 hours a day, 365 days a year, so that you can relax and enjoy your stay in Barcelona.
Farmacia Torres
Carrer Aribau 62
08011 Barcelona
Website: http://www.farmaciaabierta24h.com/
Tel: +34 934 53 92 20
Email: info@farmaciaabierta24h.com
Quite centrally located at the corner of Aragó y Aribau, near the Casa Batlló, Farmacia Torres has been open to the public since 1917.They offer a wide variety of merchandise ranging from products aimed at maintaining a healthy lifestyle to prevention and treatment of maladies.
—
Farmacia Laguna
Carrer de Provença 459
08025 Barcelona
Tel: +34 934 551 207
If you're in the Sagrada Familia area, this pharmacy is open 24hrs a day. Many products including a large selection of gluten-free products.
—
Farmacia Clapes Antoja
La Rambla 98
08002 Barcelona
Tel: +34 933 012 843
This pharmacy is perfectly situated right in the centre of Barcelona. If you´re promenading on the famous Rambla and need a prescription filled or something to ease your aching belly, then this place is perfect.
—
Farmacia Bonanova
Plaça Bonanova 6
08022 Barcelona
Website: http://farmaciabonanova.com/
Tel: +34 934 17 80 32
Email: boadasoler@farmaciabonanova.com
Located in the Sant Gervasi neighbourhood, Farmacia Bonanova is one of the oldest establishments in the area, dating back to before 1922.
—
Farmacia Arago 1
Carrer Aragó, 1,
08015 Barcelona
Website: www.farmacia-aragon1.com
Tel: +34 932 29 60 70
This Pharmacy in the West end of Barcelona is located in the Sants neighbourhood. Not only are they open 24hrs every day of the year, they also carry a large selection of naturopathic, dermatologic and baby products.
—