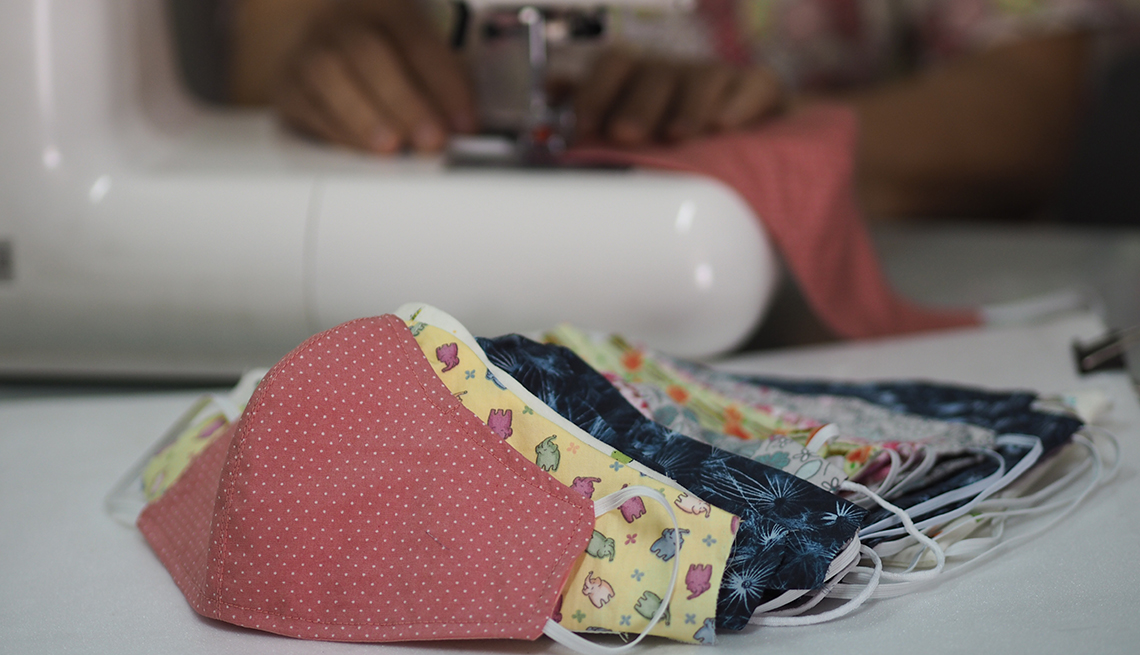 Advice on the use of masks
As you may have seen, almost everyone is wearing a mask these days. But, there's a lot of conflicting information relating when to use masks during the coronavirus pandemic. Should we always wear a mask when we go outside? Do we have to choose a certain type of mask? Here, in MedVisit, we believe on the importance of choosing the right mask and being aware of the correct use. We care about you and we want to help you have all the essential information. That's why in this article we'll  give you some advice on the use of masks. Keep reading to learn more about it!
When do you need to wear a mask?
According to the World Health Organization, if you are healthy you don't need to use a mask, unless you are taking care of someone infected by COVID-19. It is important to wear a mask if you have symptoms like cough or sneeze and, in order to make it effective, it is crucial to combine it with frequent and proper hand-cleaning.
How to use a mask
It may seem very obvious, but as many people don't wear their mask properly it is important to remind them of the proper utilization of masks. You must always wear your mask covering your mouth and nose and make sure there are no gaps between your face and the mask. Single-use masks are meant to be used only once, so don't re-use them, it makes no sense.
Here's what you shouldn't do
Dos and don'ts on the use of masks can seem too obvious to be explained, but since we all do it wrong sometimes, revising them is never too much. Here's what you shouldn't do, according to the World Health Organization.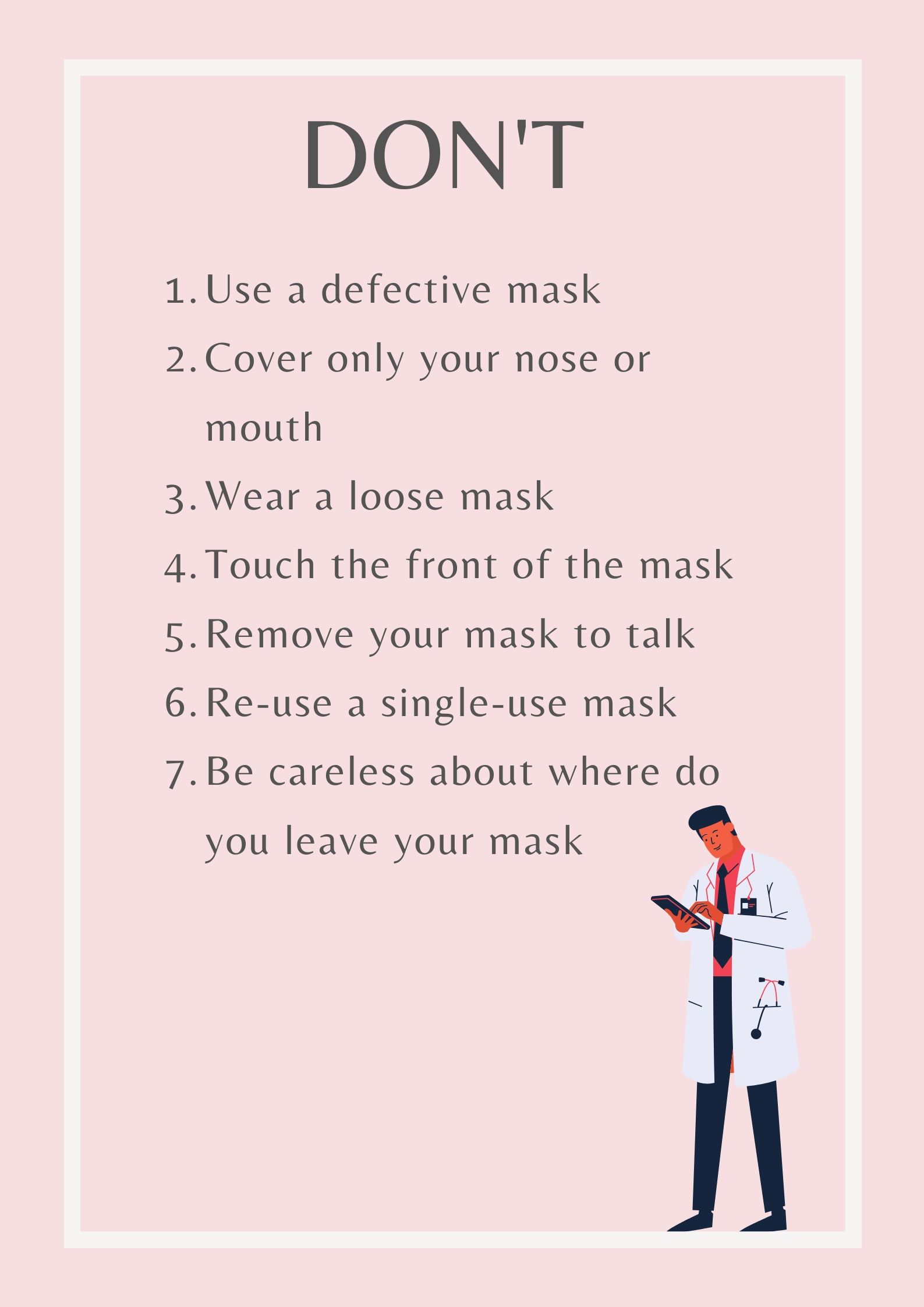 It is crucial to use a mask in proper conditions. Whether it has a hole on it or it is damp, the effectiveness is affected. Another common mistake is covering only your nose and not your mouth or the other way around. Another fact that reduces your mask effectiveness is wearing a loose mask that leaves gaps between your face and it. Touching the front of the mask or removing it to talk or do something are not good habits. And, most importantly, try not leaving your mask lying around. Someone, specially kids, usually take the things they see, they could use it and get infected. Finally, re-using a single-use mask is not a good idea as you won't have real protection.
Types of masks
There are different types of masks. It is important to know which one is more adequate for you. Here you have our advice on which mask is more adequate for you and which ones can you find in the market.
Professional respirators
First of all, we have the professional respirators also known as N95 respirators. This mask is in very short supply. Therefore, it is mostly used by healthcare workers. It is made to prevent exposure to tiny droplets that remain suspended in the air.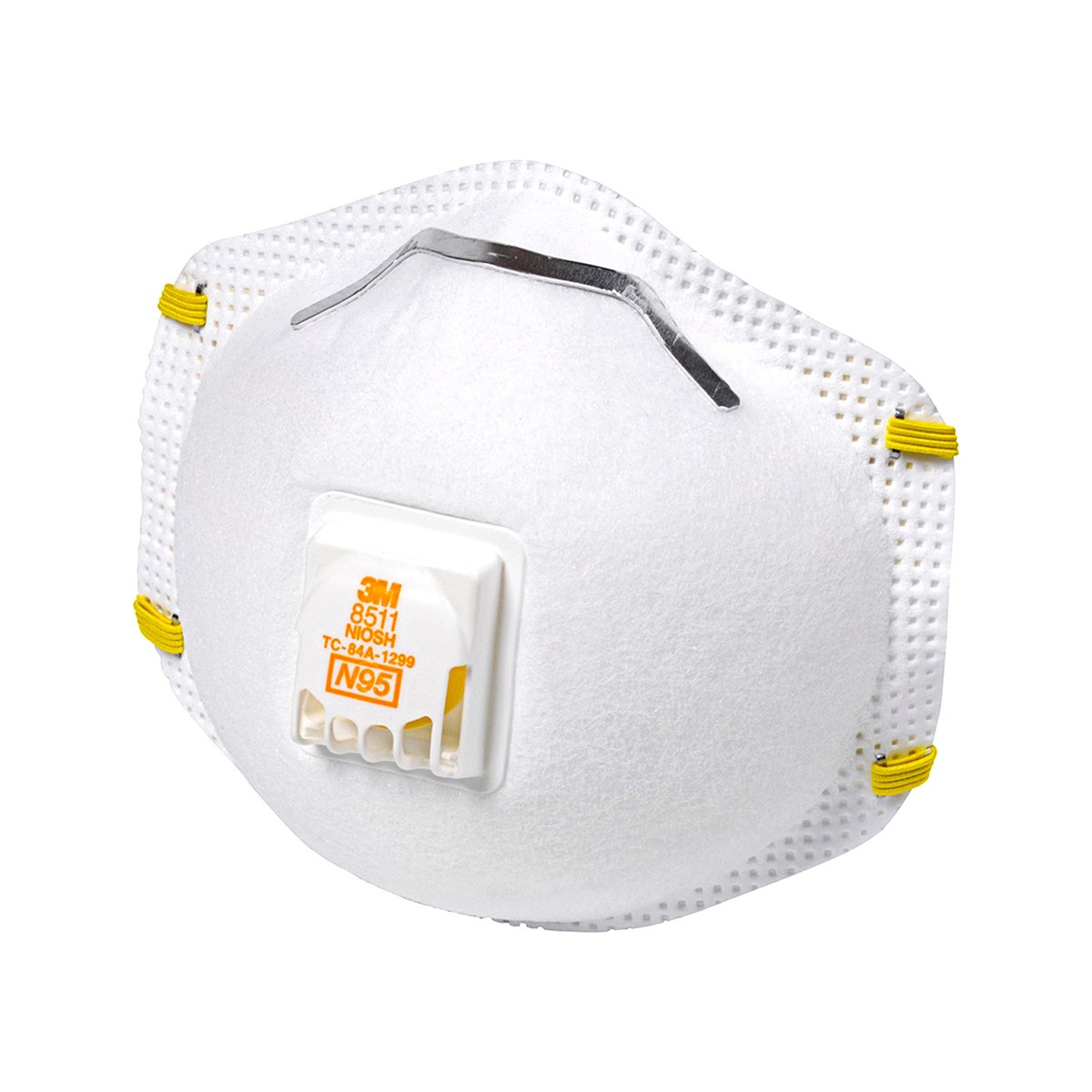 Procedural and surgical mask
Another type of mask is the procedural and surgical mask. It is designed to cover the mouth and nose and it provides protection against larger respiratory droplets from coughs and sneezes. Although most of us have this mask, it should be reserved to health care workers as it is really limited.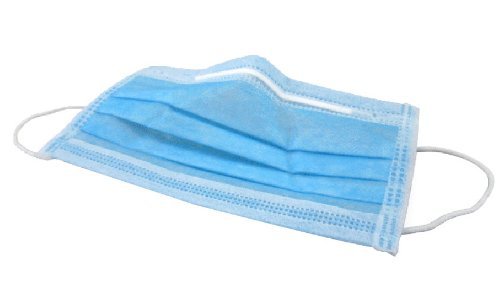 Cloth or paper mask
Last but not least, there is the cloth or paper mask. According to the Centers for Disease Control and Prevention, the use of simple cloth face coverings are useful to slow the spread of the virus and help people who may have the virus and do not know it from transmitting it to others. The cloth face coverings recommended are not surgical masks or N-95 respirators.  Those are critical supplies that must continue to be reserved for healthcare workers and other medical first responders, as recommended by current CDC guidance.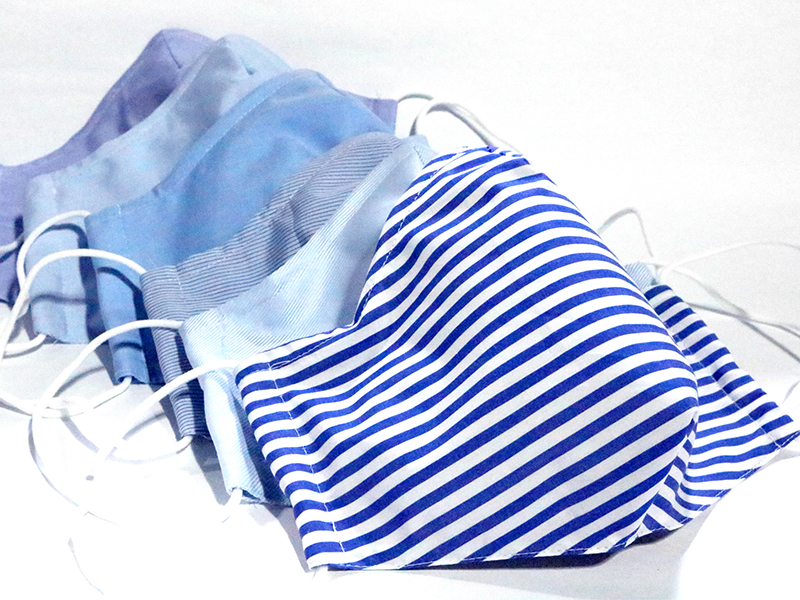 To maintain its effectiveness, it is very important to wash your mask if you use it regularly. If you want to create your own cloth mask or learn more about it visit this  CDC official page and follow the tutorial's instructions!
Finally, it is important to remember that masks alone are not enough to protect you from COVID-19. You must always maintain social distancing and wash your hands frequently and properly. We hope you have found this advice on the use of masks useful  and remember that we are here for you!
We are doing online medical visits! Always willing to help, so don't doubt contacting us if necessary.