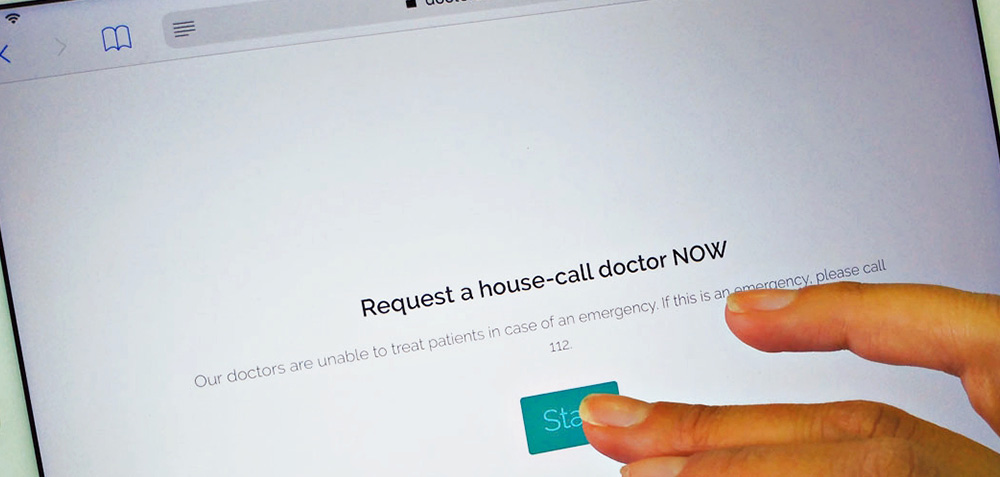 Booking online, our new service
MedVisit is always in constant evolution and this is why we facilitate booking online an english speaking house-call doctor now. Through the new platform in our website people who need a doctor at their home, apartment or hotel room can ask it online.
The new MedVisit
platform is very intuitive, agile, easy to use and surely something very important: safe. Patients who need a doctormust answer a few questions before. Basically, they should give their name, the address where they are, their telephone number with the country code and what type of medical care they need: general visit, medical certificates, pediatrics etc. These are essential questions to be able to offer the appropriate attention to the person requesting it.
Once all the questions have been answered, the patient must proceed with the payment of the visit. When the payment is done the user receives an email with the confirmation of the medical visit and during the next hour, a doctor will arrive at his home.
It is important to point out that this is a service to request a house-call doctor immediately. The platform can't be used to schedule a doctor's visit on a specific day and time.
With this new online service, MedVisit makes things easier for users who want to request a doctor's visit at their home. The platform works 24 hours so that at anytime you can proceed with the request. At the moment it is active for doctors' visits in Barcelona city, Hospitalet de llobregat, El prat de Llobregat, Badalona, Esplugues and Castelldefels. Booking online an English speaking house-call doctor will soon be expanded to more cities in the metropolitan area.
The online platform is the latest innovation that MedVisit incorporates. In the last months, it has presented the new website and has incorporated more services for patients such as physiotherapy or a patient care service with chronic health problems.