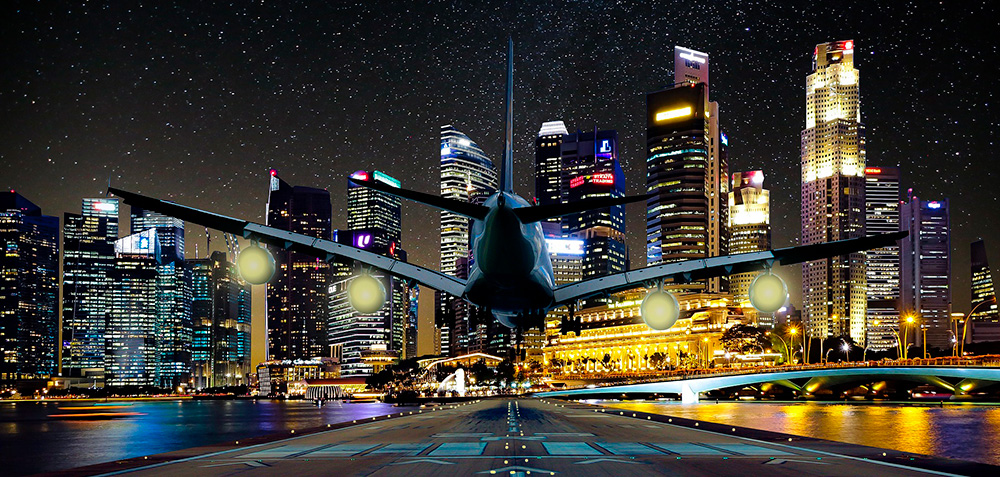 How to avoid a Jet lag
Jet lag is a condition which can affect your traveling. Discover here how to manage it. You can contact a local doctor in Barcelona if you would be sick because of your jet lag.
Traveling abroad can be tiring, especially when you travel to countries with different time zones. A jet lag can exhaust you and suck away your energy. Luckily, wherever in the world you travel, there are ways to prevent the Jet lag to happen. Discover those ways reading our article of this week. You can always contact a local doctor in Barcelona if the Jet lag would be a problem while being aboard.
The body has its own natural clock which is used to perform specific biological functions like sleeping, eating or waking up. The Jet lag is a condition that changes our biological clock and asks us to do some activities we are not ready for. While traveling in different time zones, as a result of the Jet lag, our body will be in a fight with our mind. According to a study of the University of Maryland, Jet lag can be worst traveling to the East than to the West.
Jet lag can lead us to: 
 • Tiredness,
• Daytime fatigue,
• Difficulties to sleep,
• Excessive sleepiness,
• Fatigue.
Those symptoms aren't dangerous but they can affect your travelling. You can prepare and prevent this disorder by following our tips. If you would need a local doctor in Barcelona, you can contact us anytime.
How to prevent Jet lag:
–Prepare your body before departure
 Try to adjust your body a few days before your departure, in this way, your body will slowly shift to the new time zone. If you would fly to the east, you should go to bed an hour earlier and wake up earlier in the morning. If you would fly to the west, it should be the opposite. 
– Light exposure 
Light exposure is really important for the body to adjust to the new time zone. When you reach the new destination, make sure you adapt immediately to the light, in this way your internal clock will start changing rhythm.
– Sleep on the plane
Depending on your destination, you should try to sleep on the plane. If you have troubles sleeping, you can consult a local doctor for other options. By contacting us, you can consult a local doctor in Barcelona. 
– Take some extra days into count
 While you are in the new destination, the Jet lag may affect your body for the first few days. If you would have a meeting or an important event, try to be at the new destination a few days earlier.
– Choose the best flight time
 You can strategically book a flight that will allow you to catch the new rhythm quicker.
– Avoid caffeine or alcohol before flying
 While traveling to the new destination, you should avoid caffeine or alcohol in order to sleep on the plane.

Take time to let your body adjust to the new schedule, the Jet lag will only stay for a few days and you will still have time to enjoy your trip.