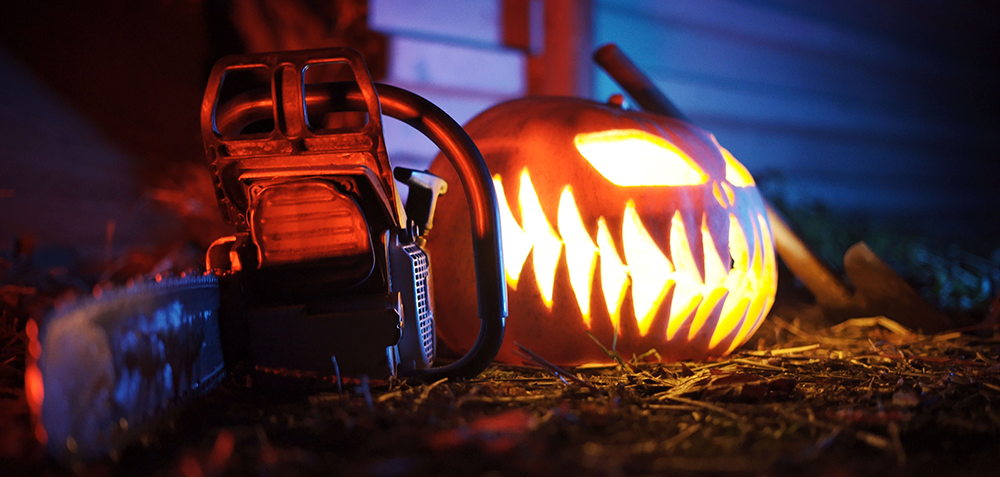 Halloween in Barcelona: what to do on October 31
As many other traditions that have been adopted by the city's multicultural population, Halloween is celebrated in an unique way in Barcelona. Catalonian people are known for keeping their traditions alive while having fun! From la Fira de les Bruixes and La Castanyada to parties all over the place… This city never sleeps. Here we bring you the best things to do in Halloween in Barcelona this 2019:
Fira de las Bruixes in Sant Feliu Sasserra
Two hours away from Barcelona city, in the Catalonian Lluçanès region, the town of Sant Feliu Sasserra celebrates the Fira de las Bruixes. With live music, plays and decoration around the Plaça de l'Esglesia, this town commemorates the execution of 400 Catalonian women accused of witchcraft during the XVII century.
This traditional fira offers the locals and visitors different activities starting on the October 31st night and going through the weekend. In the town you can also find the Centre d'Interpretació de la Bruixeria, a place where you can learn more about witches and their history in Sant Feliu Sasserra, as well as relevant places for the history of witchcraft in the town.
Getting to the town from Barcelona is really easy. You can either travel to Sant Feliu Sasserra by car or take a Renfe train in Sants station. Check the whole program of the Fira and get more information about hotels in Sant Feliu Sasserra here.
Ghosts stories tour by night in Barcelona
The city of Barcelona, with its gothic architecture and ancient streets, holds many mysteries and stories about ghosts. This tour offered by Icono Serveis Culturals takes you through the most traditional neighborhoods while showing you the paranormal mysteries of the city. From exorcisms, witchcraft and haunted convents to ghostly apparitions, this tour that can also include actors is based in Fantasmes de Barcelona, a book by Sylvia Lagarda-Mata.
The tour is two hours long and is done by foot. You can book a spot any night you want from 25 October until 24 April 2020 in this Ghosts night tour here with a 15% discount!
Poble Espanyol in Halloween
On November 1st Catalonian people celebrate the Día de Todos Los Santos (All Saints Day), a date to honor the Catholic saints and is a public holiday in all country. The Poble Espanyol, an amazing architectonic museum in Montjüic Mountain, offers a show to discover the most terryfing streets of the town and enjoy a lot of activities. This is the perfect plan for you if you're travelling to Barcelona with kids, as it includes activities specially designed for them and decorations in every corner that they will surely enjoy.
The views over Barcelona that you can get from the Poble Espanyol are very appealing as well if you're looking for the perfect spot to take pictures. Book a visit here.
La Castanyada
Every November, Catalunya prepares to celebrate La Castanyada, a very traditional festivity. La Castanyada celebrates the chestnut harvest in several provinces in Spain. The bonfire prepared to roast the nuts becomes the place where neighbors gather to welcome the coming of Autumn and share wine, cider and pomace freshly distilled. This holiday that is also celebrated in Portugal as Magusto fills schools, family meals and public fairs with Castanyes, the autumn fruit that can be found everywhere around the street in bonfires that locals prepare to sell them to celebrate this date.
If you want to taste castanyes just take a walk around Barcelona on November 1st and you will find Castanyeras, the women who harvest the fruits, selling them in their traditional clothing.
As you can see, October 31st and November 1st in Barcelona are celebrations based on Catalunya's traditions and history while the city  adopting other festivities from all over the world as well. Enjoy the holidays!