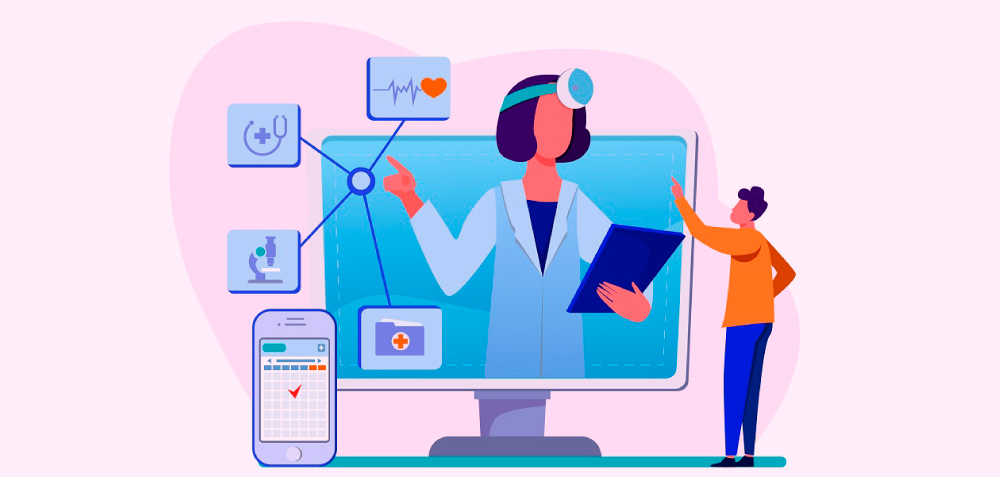 How To Get A House Call In The Time Of COVID-19?
If you feel unwell or ill and would like to see a doctor, thoughts of visiting a doctor's office, emergency room, or a hospital is not an ideal solution in this time of Coronavirus. Such visits may expose you to COVID-19 as health officials have instructed people to avoid social interactions as much as possible to safeguard themselves against the lethal virus.
Governments and law enforcement bodies throughout the world have advised the public to stay at home and avoid going out as getting care at hospitals and clinics may put you at risk.
However, there are ways in which you can address your healthcare needs during Coronavirus.
Healthcare In The Time Of Coronavirus: Get Treated At Home
The World Health Organization (WHO) and the Center for Disease Control and Prevention (CDC) have called on hospitals and healthcare providers to increase the use of telehealth services. The measure is aimed to reduce pressure on health facilities, do treatments at home, and reduce the exposure risk to the public that is not affected.
Therefore, if you feel the need to see a doctor whether for regular medical checkups, if you become ill or experience any symptoms of Covid-19, you can use telehealth services offered by renowned care providers such as Medvisit.
Medvisit Telehealth Services
Medvisit provides expert 24/7 medical care during Coronavirus, where you can book an online call with a doctor from the comfort of your home. You can communicate with your doctor on a voice call, video call and can also benefit from in-person on call facility in case of an emergency.
Depending on your specific health concerns, you can avail services from Medvisit ranging from a medical doctor, physician assistant, nurse practitioner, or nurse.
Availability Of English-Speaking Doctors And Care Staff
If you are not a Spanish speaker and need a doctor in Barcelona, then contact Medvisit. Medvisit provides the facility of English-speaking doctors, physician assistants, nurse practitioners, and nurses at home or through a call. Medvisit also has hotel doctors available to see you if you need medical assistance at a hotel.

How Medvisit House Call Services Work?
Medvisit is a respected name with telemedicine services as simple as phone calls with your doctor.
To reduce the risk of Covid-19, Medvisit encourages you to book a telemedicine call. You can request the session using the website or the app via smartphone or computer and talk with the doctor on audio or video call.
It is a routine medical checkup, an illness, or you are experiencing symptoms of Covid-19, Medvisit health care staff will enquire regarding your condition and prescribe you a treatment plan based on your mentioned symptoms.
If you need hospitable care, the doctor will refer you to the emergency room or set up an in-person house call in case the situation required. Medvisit also arranges for appropriate testing for both Covid-19 and general medical issues.
Apart from basic health-related issues, Medvisit also provides services for chronic conditions such as hypertension and provide preventive treatments such as vaccines.
Due to the Coronavirus, seeing your doctor at a hospital could be trickier than normal. Medvisit provides you medical services at your home.
If you feel you have Covid-19 symptoms or are worried about your general health, you can contact our health care providers and seek guidance at home, either virtually or in-person.
Our services are available 24 hours a day, 365 days a year, including weekends and holidays. We are committed to providing you the most outstanding medical attention in the comfort of your home.
In this pandemic, don't panic and book an appointment at https://medvisit.io/.