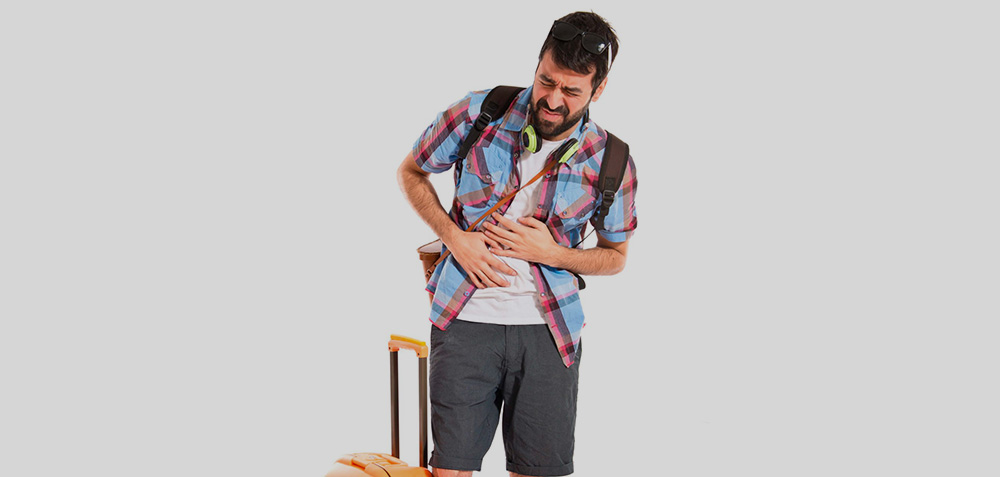 ¿ Stomach problems during a trip? Recommendations
Exploring a new country or culture means immersing yourself in it in every way, also in gastronomy. The curiosity to try all the typical dishes of the place added to the fact that during the holidays we usually exceed the limits, eating and drinking more than usual, can lead to unpleasant consequences and cause stomach problems. Excesses that can cause a difficult night due to indigestion but if this discomfort continues and vomiting or the dreaded traveler's gastroenteritis appear, our team of English-speaking doctors insists that
it is very important to drink plenty of bottled water to avoid dehydration. In addition, we can make homemade oral serum.
How to make oral serum
It is very easy, fast and simple. We need:
1 liter of water
1 lemon
Salt
Sugar
Baking soda
In a liter of water, we must add the juice of a lemon, half a teaspoon of salt, another of baking soda and finally two large spoons of sugar.
By drinking this mixture constantly during the day we replace the lost salts and minerals.
What to eat
If we tolerate food intake, controlling our diet will also help us. The basis of food for a few days should be carbohydrates like bread, rice, and toast avoiding as much as possible to season the dishes with spices or sauces.
If we want to eat fruit, the apple can be a good dessert or snack. On the opposite, there are other foods, such as dairy products ( cheese, yoghurt, milk), that would be advisable to avoid for a few days.
These guidelines are indicated for people who do not suffer from any previous pathology.
Our team of english speaking doctors ensures that following these basic recommendations the person should notice improvement but remember that if the stomach problems persists, before opening the first aid kit and taking any medication, consult the doctor. A professional consultation that in our case can be done without moving anywhere because DoctorsBarcelona are the ones who go wherever you are.
This medical visit is also especially necessary if diarrhea persists for days, or fever and abdominal pain appear. In these cases it will be necessary to provide a more personalized treatment in order to recover and convert all this into a joke that will not interrupt your holidays.