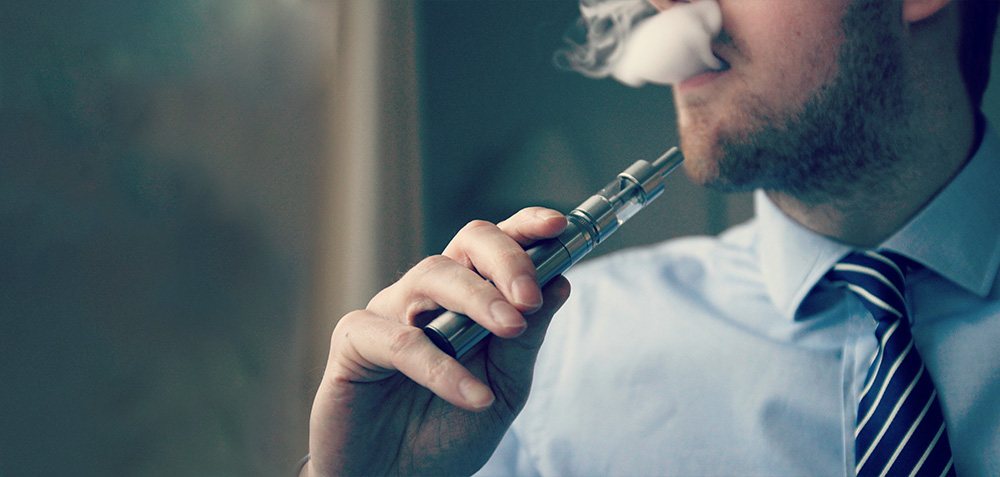 Is vaping better than smoking? Vaping illness symptoms
Lung illness related to vaping is becoming a common diagnosis these days. As flu season is coming, doctors are worried it may increase the number on vaping-related illness worldwide. According to the Centers for Disease Control and Prevention, this year in the USA there have been 33 deaths and and 1,479 illness reports related to vaping so far.
CDC records on vaping state that 79% of e-cigarette smokers are under 35 years old and 70% of them are men. It has also been stated that THC consumption is more common than nicotine in patients suffering from lung-desease.
What is causing it?
Health officers still have not identified the component in vapers that is making people sick. The most recent studies from this month have stated that the substance causing lung malfunction on e-cigarettes smokers is Vitamin-E acetate. This vitamin is found in oils and food and it has never been harmful for the human body. However, CDC researchers believe effects on this vitamin may be different if inhaled.
According to Michael Blaha, M.D., M.P.H., director of clinical research at the Johns Hopkins Ciccarone Center for the Prevention of Heart Disease, regular cigarettes contain more than 6,000 chemicals that may be harmful for the human body. On comparison, e-cigarettes expose you to fewer toxic chemicals. However, vapers are such a new technology there isn't still much research on its usage, and the effects on people who smoke from these on a daily basis are still unknown.
"People need to understand that e-cigarettes are potentially dangerous to your health," says Blaha on an interview for Hopkins Medicine. "You're exposing yourself to all kinds of chemicals that we don't yet understand and that are probably not safe". Vaping is the latest trend, but there is a bigger price to pay and we still have to discover it.
If you're a regular e-cigarette smoker, pay attention to the following symptoms:
Lung-related symptoms
Patients in CDC investigation reported that cough, shortness of breath and even chest pain were the first symptoms of lung desease. Flu season is coming, so pay special attention to these symptoms as they may be mistaken with flu symptoms.
Nausea and abdominal pain
Lung desease patients have also stated that symptoms related to the digestive system such as nausea, vomiting, abdominal pain and diarrhea. These suggests the desease is also related to a toxic substance that is poisoning e-cigarettes users.
Fever, chills or weight loss
The CDC has found that vaping illness is also related to symptoms such as fever, chills or a small weight loss on patients who have stated vaping in the last week.
Patients have reported the symptoms have developed in several weeks, but some of them have stated that their symptoms developed over a few days of e-cigarette usage. There is no sign of infection in them.
Our English speaking doctors in Barcelona recommend you visit a doctor if you're a regular e-cigarette smoker. If you need a doctor in Barcelona, call us and we'll be in your doorstep in 45′.